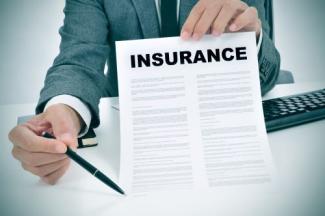 Should Life Insurance Be Mixed with Investing?
Most of us, at one time or another, have encountered a highly persuasive life insurance salesperson who waxes eloquently about the tax advantages of his or her offering. These would include the tax-deferred build-up of cash value and the tax-free payout of the death benefit. Given their incentives, insurance agents will likely push you towards whole life or a more complex variant like universal life, variable life, or variable universal life. As we have often said, when it comes to investing, complexity is not your friend, and we believe the same holds true for insurance.
We recently had the opportunity to analyze a variable universal life policy from one of the world's largest insurance companies. The person who asked us to do so is an industry insider who had difficulty understanding the treatment of loans against the policy. We found the only way we could understand the workings of the policy was to model it on a spreadsheet. Thus, we are certain that most people would struggle to make sense of it. An unavoidable partner to complexity is higher costs. Rather than being explicitly stated, these costs can be hidden in items like low credited interest rates. This is the essential problem with using life insurance as a savings and investment vehicle. For example, if the agent is paid 40% to 90% of the first-year premium and 2% to 5% of renewal premiums, that is simply less cash available for purchasing more protection or funneling into savings. 
So how should most of us access life insurance? With a few notable exceptions for estate planning (e.g., the irrevocable life insurance trust), most of us do not need insurance for our whole lives, so we normally advise the use of term life and investing the difference between the term life premium and what you would have paid for whole life insurance. The investments should have low turnover to minimize taxes. If you need assistance in finding an appropriate term life policy, including the decision of how much insurance to obtain and for how long, please do not hesitate to reach out to us.