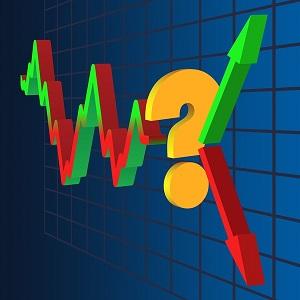 Thoughts on Recent Market Volatility
Whiplash! Those who watch the financial markets on a daily basis (an activity we highly discourage) are feeling it. Never-ending trade wars, recession-portending inverted yield curves, potential government crackdown on technology companies, and many other factors all contribute to increasing levels of investor anxiety. Now would be a good time to remember one of the most important principles of investing—There is no return (beyond T-Bills) without risk, and there is no risk without volatility. In other words, that sinking feeling you may have in the pit of your stomach is the price you pay for getting a return. No free lunches, except diversification!
Just how bad is the most recent downturn?
Comparing the S&P 500 to its recently reached 52-week high, the market is down about 6% as of today's close (8/14/2019). On a year-to-date basis, however, it's up about 13% which is well above average.
So what should you do now?
The most likely answer is nothing at all. As long as your investments are allocated in a risk level that you are capable of holding through all different types of markets, the best course of action is to stay disciplined and not get carried away with an emotional reaction likely to be felt when watching CNBC. Please do not lose sight of the fact that CNBC's sponsors tend to benefit when their customers increase their trading activity.
Is a recession imminent now that the 2-year Treasury yield momentarily rose above the 10-year (it actually closed a little below)?
The last time this happened was in December of 2005, and it took two years before the recession arrived. So again, our recommendation, as boring as it sounds, is to stay the course. If the market drops further, it is actually good news for investors still in the accumulation stage (e.g., 401(k) plan participants more than five years from retirement), as it affords them the opportunity to buy shares on the cheap.
If you would like to consult with us on your current asset allocation, please reach out to us at advisors@clarityca.com.