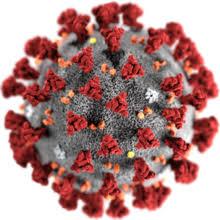 Our Thoughts on the Coronavirus Outbreak
No question about it, the recent headlines have been alarming for investors (and everyone else for that matter). Coronavirus has now taken hold in South Korea, Iran, and Italy. Germany's health minister said today that the country was "at the beginning of an epidemic." Here in the U.S., the CDC has confirmed the first possible community transmission of coronavirus (a resident of Solano County, California who has no travel history in exposed areas). Unfortunately, the numbers that we are getting out of China are essentially worthless.
Since the first case was diagnosed less than three months ago, we are nowhere close to understanding the long-term impact on its victims. What we do know is that they stay infected for a much longer time than the average cold or flu virus (likely measured in weeks), and about one-in-six develops serious conditions such as a lung infection (pneumonia), sometimes leading to acute respiratory distress syndrome, a cause of death. The fatality rate appears to be in the range of 2 to 3% with older and immunocompromised people being especially vulnerable.
For the last three days (2/24 - 2/26), the Dow was down 2,035 points (or 7%), The Dow is now about 5.5% below from where it began the year and the S&P 500 is down 3.5%. And no, health care companies have not provided a refuge, as the Vanguard Health Care Index Fund ETF is down 4.4%.
In a CNBC interview, Warren Buffett (the Oracle of Omaha) said, "We're buying businesses to own for 20 or 30 years. We think the 20- and 30-year outlook is not changed by the coronavirus." We could not agree more, and we strongly advise investors against selling stocks based on the outbreak. Buffett also mentioned that his "science advisor" Bill Gates is bullish on the long-term outlook for a universal prevention of it.
In addressing the possibility that coronavirus gains a foothold in the US, we do think it's a good idea to have at least a few weeks supply of nonperishable food on hand. We have already seen in places like Singapore, Hong Kong, and Italy that there is a run on food and basic goods (e.g., toilet paper) once the local population perceives a threat. The very last thing you want to do is to go shopping in that environment.