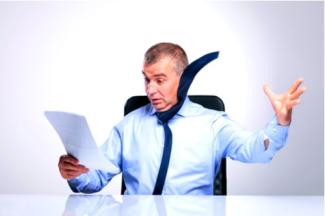 Why Hire a Flat Fee Fiduciary Financial Advisor
Why Hire a Flat Fee Fiduciary Financial Advisor
A flat fee fiduciary financial advisor does not charge an advisory fee based on a percentage of the assets you place with them to manage. Instead, they charge a flat fee for the services they provide, such as wealth management, investment management, retirement planning, and financial planning.
Wise investors work with advisors who agree to be their fiduciary, meaning they have made a commitment to act exclusively in their clients' best interests. This requirement excludes advisors who are not fee-only (i.e., they accept payments from investment product providers and possibly insurance companies which influences their decision-making to the detriment of their clients).
Can investors do better than simply hiring a fee-only advisor, even one with good credentials and a sensible approach to wealth management and financial planning? Our answer is a resounding yes.
One of an investors most essential duties is to minimize costs, and a competent advisor can certainly help in that regard. However, the cost of the advisor can easily overwhelm the savings from allocating to low-cost investments. We especially see this with the advisors who charge their clients a percentage of their assets under management (AUM).
According to a study by AdvisoryHQ (Average Financial Advisor Fees in 2020-21), the average AUM fee paid by a client with $2 million in assets is 0.91% or $18,200. We consider this to be a lot of money and find it difficult to justify charging the client this amount year after year. Furthermore, as the assets grow, so will the annual fee. An AUM-based advisor may argue that the value of his or her services far exceeds the fee charged. Indeed, keeping clients diversified and disciplined through volatile financial markets is a tremendous value-add, but if clients can obtain similar valuable advice elsewhere at a much lower cost, then the high AUM percentage fee becomes untenable.
We believe that a sensible alternative is a flat annual fee that is not pegged to AUM. Advisors who charge a flat fee can render an unbiased opinion on important questions like whether to roll over a 401(k) account to an IRA or whether to pay off a mortgage early. Advisors whose fees are based on AUM will be inclined to make recommendations that increase the level of assets they manage. This may not always be in the client's best interests.
At Clarity Capital Advisors, we charge a flat $7,500 annual fee for investment management, retirement planning, and general financial planning. It is billed quarterly in arrears at $1,875. For a client with $2 million of assets, this works out to 0.375%, which is 59% lower than the average 0.91% AUM fee, and it will not increase with market appreciation. Speaking of fee increases, the S&P 500 Index gained 31.5% in 2019 and 18.4% in 2020. Can any advisor say with a straight face that he deserves this kind of raise?
One more thing to be aware of is that not all flat fee financial advisors are created equal. We are aware of some who outsource their investment management to other firms. This makes it difficult to offer a customized solution that meets the client's specific needs such as holding legacy assets with high unrealized capital gains.
If you would like to further explore whether a flat fee fiduciary advisor like Clarity Capital Advisors makes sense for you, please reach out to us at advisors@clarityca.com or 800-345-4635.